When cooking mince, there is always a fine line between making it taste like fragrant roast beef, as opposed to bland little grains of sand in your mouth.
Chef Mel Alafaci has revealed that this is because you've been cooking it completely wrong.
Here are some tips and tricks she has for cooking beautifully flavoursome mince.
As seen in:
Chef Mel advises the first thing you should do is grease up your pan with canola or rice bran oil and get it nice and smoking hot so that when you add the mince, it "should sizzle nice and loud and sexy," she says.
Chef Mel also adds that you must refrain from stirring the mince immediately.
"I know you are worried about this burning and you are also worried about lumps, but let the mince brown and seal on the first side you put down FIRST and let the pan heat up again and THEN you can stir ever so slightly just to get some more mince onto the base of the pan," she suggests.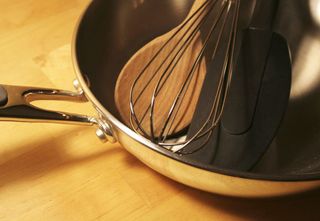 She also reveals her unusual tool for cooking mince – a plastic coated whisk.
"My favourite mince 'fluffer' is one of those cheap plastic coated whisks you get at the supermarket that only has about 4 loops. If you don't have one of those use a strong plastic spoon or egg flip to break down the mince," she says.
"Once the mince is brown and fragrant and sexy ALL BY ITSELF, then and only then do you add the finely chopped onion and garlic,
"There should be enough oil out of the mince that you have rendered off during your amazing sizzle-cooking of the mince at a nice high heat. If not add the olive oil. You can stir as much as you like now by the way, that mince is SEALED off!" she says.
And what's the perfect mince meat dish? Why Bolognese, of course! Here's Chef Mel's versatile Bolognese recipe, carrying on from the steps above.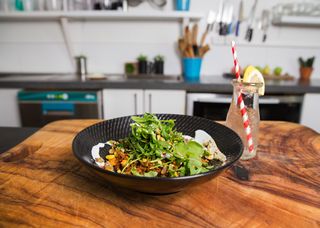 Mel's Change your life BOLOGNESE recipe
(Serves 6-8)
You'll need:
1kg premium beef mince
1 large onion finely sliced
3-6 cloves garlic
3 tablespoons fresh oregano/thyme/marjoram or use 1 teaspoon dried Italian herb mix
1 carrot finely diced or grated
1 celery stalk finely grated
1 pinch nutmeg (very important!)
3 tablespoons olive oil
2-3 teaspoons beef stock powder or 2 stock cubes
1 tin chopped tomatoes
1 jar passata (500-700ml)
Recipe (carrying on from after you've cooked the mince): 
1) Now add the herbs, nutmeg, stock powder, grated/diced carrot and seasoning and stir through. Amazing colour isn't it!
4) Finally add the chopped tomatoes, vegetables and passata and you're practically done. Turn down the heat and let that all cook through and then check the seasoning and it's ready to serve.
"Serve with fresh al dente spaghetti, shaved parmesan and lots of freshly chopped parsley," suggests Chef Mel.
"This way of cooking will not only save you time, BUT it will add valuable flavour and vibrant personality to your otherwise boring mince."
Chef Mel also adds a cheese sauce recipe "in case you decide to make lasagne one day!"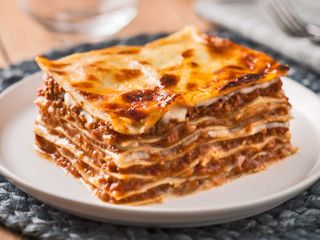 Quickie Cheese Sauce
125g butter
100 g plain flour
1-litre milk
200g grated cheese
3 ml salt
ground pepper to taste
Method
1. Melt the butter in a large saucepan and then take off the heat.
2. Grab a whisk and whisk in all of the flour until it forms a smooth paste. This sexy little paste is called a 'roux'.
3. Once smooth add the milk a little bit at a time WHISKING so you incorporate the milk in slowly, don't go all in with the milk as this will be difficult to get rid of the lumps! Slow and steady wins the race here.
4. Once nice and smooth, return to the head all stir until this gorgeous silky sauce starts to boil and the flour has cooked through. You MUST stir pretty much the whole time, or else the bottom tends to burn. It only needs to boil once.
4. Once this has cooked through, remove from the heat and add the salt, pepper and cheese. Always taste your food, it shows you care.
5. The sauce should stir be hot enough to melt that grated cheese.