By Leigh O'Connor.
The humble mince is a staple for a lot of family dinners, but did you know that you have probably been cooking it the wrong way for most of your time in the kitchen?
Most of us have stirred the life out of our mince, creating a grey liquid in the bottom of the pan and stewing the meat until it loses most of its flavour. Enter Executive Chef Mel Alafaci from Queensland providore and cooking school Vanilla Zulu Culinary Adventures based in Teneriffe, whose mission in life is to inspire and motivate cooks by offering invaluable, interactive cooking experiences.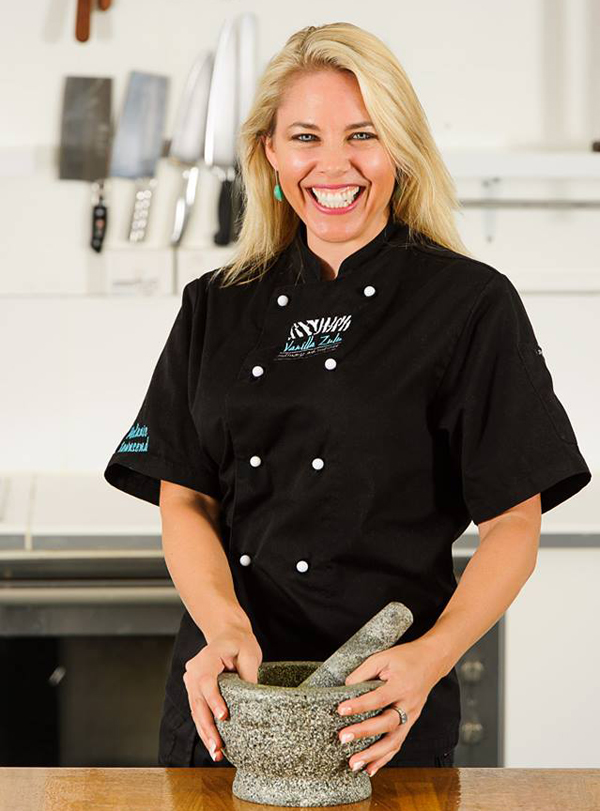 In her cookbook, Culinary Quickies, Mel teaches us Chef's secrets on how to be faster, happier and more confident in the kitchen – including recipes to give mince a makeover with the flavours of the world and how to cook it properly.
"If you have grey liquid in your pan at any stage, it is simply because the pan is too cold, you are stirring too much and the mince is stewing," she explains. "Scrape all the mince to one side of the pan, leaving the other half-naked. Increase the heat and back away from the pan, eventually, the grey liquid will cook back into the mince and viola, you have learnt to cook mince with flavour."
Mel's other tips include loosening up the block of mince with your fingers before cooking, so it is light and fluffy when it hits the hot pan with a sizzle.
"Don't stir it, I know you are worried about it burning and lumps but let the mince brown and seal on the first side. Let it heat up again and then you can stir it ever so slightly, just to get some more mince onto the base of the pan.
"My favourite mince 'fluffer' is one of those cheap plastic-coated whisks you can get at the supermarket that only has about four loops. If you don't have one of these, a strong plastic spoon or egg flip will break down the mince."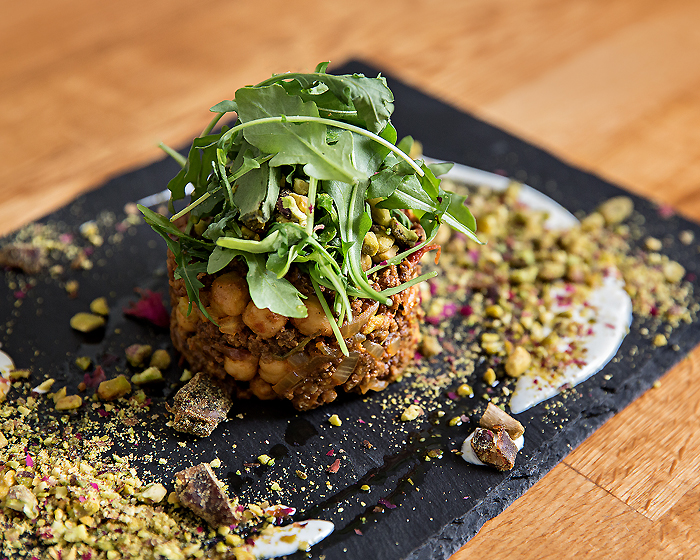 She says this way of cooking will not only save you time, but also add valuable flavour and vibrant personality to your otherwise boring mince.
"I love to get creative with my mince and change the spices, thus changing the flavour. This recipe for magical Moroccan mince with pistachio and date gravel is sure to be a family favourite and I serve mine with a yoghurt swirl, pistachio and date gravel and a twist of fresh and peppery, rocket leaves."
Now you know how to cook mince perfectly, why not change the theme and style of each dish by taking them around the world? Here are Mel's suggestions:
Spanish:
Add a tablespoon of smoked paprika for a Spanish-style mince, along with finely diced or chopped chorizo.
Indian:
Bring the flavours of India to your place with a tablespoon of curry powder, chopped chilli and fresh coriander to serve.
Chinese:
For an Asian taste, Chinese five-spice powder – a blend of cinnamon, cloves, fennel, star anise and Szechwan peppercorns – will do the trick, along with a dash of hoisin sauce and sesame oil.
From quickie starters of saffron, lime and chilli infused butternut soup with a creamy chive and feta dollop, to seared crispy-skinned fish, with pancetta bark and rustic pea mash – Mel's Culinary Quickies are sure to resonate with busy household cooks around the country, desperate to serve variety and healthy goodness on weeknight plates.